Partner Spouse Visa Australia Experts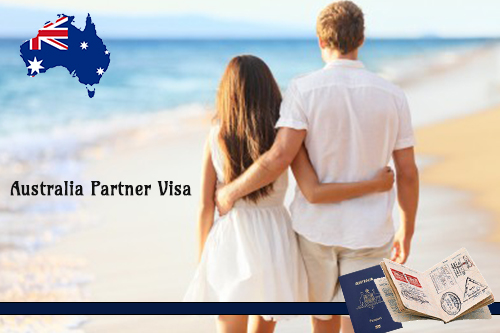 Permanent residents or citizens of Australia and eligible citizens of New Zealand are the people who can make applications as sponsors for partner or spouse visa in Australia. This may include somebody that they are intending to marry (fiancés), their partners in other words a person they are married to or even de facto partners. This includes same sex de facto relationships.
Our full service to applicants include assistance with wide range of visas whilst we place special focus on Partner (Spouse) Visas in Australia.

We help our clients or their partners obtain permanent residency (PR) and citizenship status as well as conduct representations at Migration Review Tribunals if that is required.

McArdle Migration agent experts in Sydney poses registration with the Office of the Migration Agents Registration Authority (MARA) and are bound by its Code of Conduct.

Should the matter require hearing in front of magistrate, our immigration lawyers also based in Sydney are here to help.
Let us examine what the different visa classes are available in this particular category. If you are already in Australia, you can remain in the country under either a temporary or permanent visa status. Waiting period for temp visa is about 2 years; however permanent visa allows you to stay in the country after your applicable waiting period had passed and provided that you are still in a relationship with your partner. This particular visa is called Onshore visa 820 and 801.
For people who are outside Australia and would like immigrate to this country the options are explained below. As with visas 820 and 801, there exist temporary and permanent spouse visa types and are called Offshore 309 and 100 subclasses. As with the Onshore partner visa, this Australian visa does not give a partner of fiancé of Australian citizen an immediate permanent residency. To become Australian permanent resident, you would need to apply for a migration visa separately so it can be assessed on its own legal merits.
The next spouse visa in Australia is so called Prospective Marriage Visa with subclass code of 300. Valid for nine months, this visa allows you to migrate to Australia and get married to your intended fiancé. Your fiancé in Australia will also have to be an Australian permanent resident or citizen or eligible citizen of New Zealand. Prospective marriage spouse visa will allow you to travel in and out of the country as many times during the 9 month visa validity period. It also allows you to work and study (excludes government funding privileges) as well as use Medicare benefits while you are in Australia and under a condition that you had already applied for a partner visa.
One common characteristic with all of the above mentioned options is that visa application fee is non refundable if it is either unsuccessful or withdrawn by you. Application fee however does cover all of the applicants, including yourself and any family members that were cited within the application.
Important detail worth pointing out is that the Minister has in his or her power to cap the number of visas that are approved in any given visa type. Once the limit is reached, the applicants are placed into a queue for the following year. The order is maintained and is based on your spouse visa application date. This capping may apply to prospective marriage and fiancé subclass 300 visa, however partner of spouse visas 820/801 and 100/309 are not limited.
All partner (spouse) visa classes belong under the same umbrella of so called family migration. Call our office so we can help you with your visa application.