Jobkeeper Legislation Information
For more detailed information, Special Counsel Deirdre McEvoy has prepared a summary on the "Jobkeeper Legislation" by which we all hope Australia will weather the current crisis. Click here
---
Mediation Services | Conflict Resolution Mediators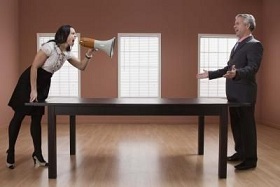 by McArdle Legal's Sydney Mediation Pitt St
The emergence of mediation as the principal initial means of resolving litigation has now reached the stage of being irreversible.
A basic priority of the legal system has traditionally been to encourage settlement, but this has been underlined over the last decade or so by the appearance of compulsory mediation in most jurisdictions.
We conduct mediations, producing enforceable agreements. On the other hand, we also supply just rooms for private meetings, or for formal sessions with appropriate specialist mediators (whether or not appointed through our service).
Mediation should not be only seen as an obligation. It is in fact an opportunity for parties to disputes, and their lawyers or families, to resolve matters efficiently and discretely. It is in the public interest, as well as the private interest of parties, to minimise the trauma, time and expense that are an inevitable part of legal disputes.
Commercial mediation – company disputes
Employment mediation and investigations
Family Law mediation
Mediation rooms including full complementary facilities (coffee, tea, print, phone/fax/WiFi etc.)
All Dispute resolutions
All Investigations
McArdle Legal, through our associated service, Sydney Mediation Pitt St, puts into practice our commitment to mediation.
The mediation facility at 276 Pitt St, within a few minutes' walk from most courts and tribunals; it is available on a full service basis.
The facility at 276 Pitt St is designed to meet your needs, whether you are a party to a dispute, a practitioner representing a party, or a practising mediator.
Contact David Adams on 02 8262 6200 for full information and booking arrangements.
---
McArdle Legal mediators are now qualified and independent mediation facilitators with a dedicated office in the Sydney CBD – CALL TODAY.