Registered Migration Agent Sydney
If you are looking to build a future in Australia and need a visa, McArdle Migration can help you. Our experienced team can provide you with ethical, professional and quality advice that will make acquiring a visa easier and faster for you.
McArdle Migration is Australia's ethical migration practice based in Sydney. With a migration agent and immigration lawyers under one roof you get efficiency and expertise.
Our full service to applicants include assistance with:
Permanent residency and citizenship
Family visas: parent, partner (spouse) visa sponsorships
Skilled 457 visa assistance
Refugee visa and
Any other migration matter including ministerial appeal, Migration Review Tribunal and Refugee Review Tribunal hearings and representations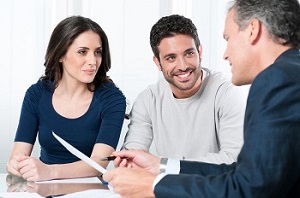 McArdle Migration agents are registered and accredited with the Office of the Migration Agents Registration Authority (MARA) and are bound by its Code of Conduct. Click here to see this code of conduct.
McArdle Migration Lawyers are widely known as significant practitioners in this area so call our office today!
Why pick McArdle Migration agent?
To represent a client as a migration agent in Australia, a person must be registered with the Office of the Migration Agents Registration Authority (Office of The MARA). This certificate must be renewed annually for the migration expert to continue helping clients with all migration visa matters including permanent residency.
What can McArdle immigration lawyers do for migrants?
As with all lawyers in Australia, immigration lawyers are required to possess a law practising certificate. Much like the migration agent's MARA registration, this must be renewed every year provided that the attorney continues to meet the standards and have current professional indemnity insurance. Client/lawyer legal professional privilege applies which means that all communications are confidential and protected. Immigration lawyers can appear at federal courts on behalf of migrants.